PARENT-CHILD EDUCATION PROGRAM
Parents as All-Important First Teachers
AVANCE is the difference between before and now. It has given me the tools to better understand my daughter's needs and it showed me how to be a better mother.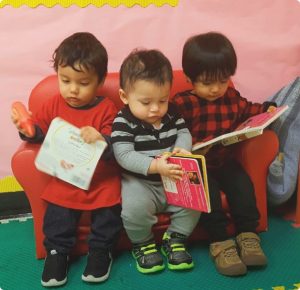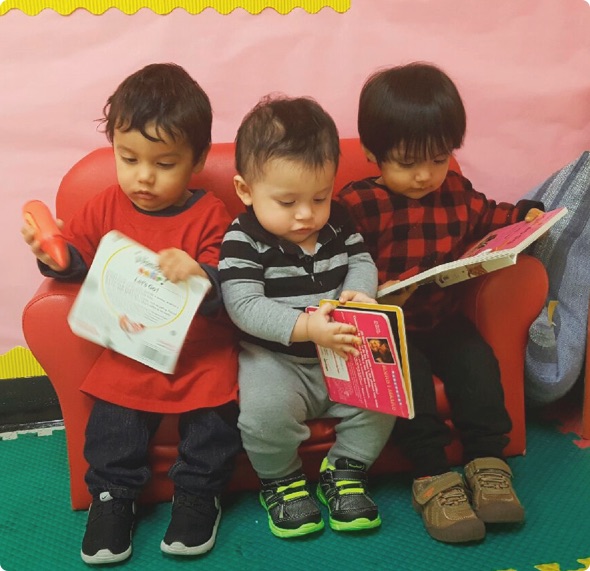 PCEP (Parent-Child Education Program) is AVANCE's core foundational program teaching parents how to transform their homes into lifelong learning laboratories and to become their child's first teachers, starting at birth.
While parents attend the PCEP sessions, their children receive care and instruction using the PCEP Early Childhood Education Framework.
Focused on school preparation

150 hours of instruction provided by early childhood teachers, following evidence-based curriculum.
Builds the foundation children ages 0-4 need to prepare them to succeed in school.
Classrooms are divided into babies, small children, and pre-school.
Each group learns from age-appropriate lessons.
The framework, which can supplement other early childhood education curriculums, includes nine themes associated with developmentally appropriate activities that build on in-home instruction.
In addition to early education and parenting education, the program provides parents with opportunities to develop social capital – a network of support through connections within their cohort and within their community.
PCEP includes five main components:
Parenting Education Class
Early Childhood Education
Educational Toy Making
Community Resources
Home Visits
Parenting Education Class
The parent education component is delivered through a classroom-based structure where a trained AVANCE Parent Educator implements a lesson from AVANCE's comprehensive, bilingual parenting curriculum. The purpose of the curriculum is to teach parents how to become their child's first teacher and ensure the well-being of their children through mastery of various topics such as child development stages, health and safety, hygiene, needs of children, child and family nutrition, child abuse and neglect, substance abuse during pregnancy and the potential effects on the developing infant, positive discipline, and social and emotional needs. Delivering this curriculum in a group setting provides opportunities for parents to learn together and from one another.

Early Childhood Education
Educational Toy Making
Community Resources
Home Visits
AVANCE's PCEP has been implemented with thousands of the hardest-to-reach families and children for the past 46 years and has shown great impact on parents and children. Parents who participate in PCEP experience increases in knowledge of early child development and improves parenting skills. A study conducted by the Intercultural Development Research Association (IDRA) also found that PCEP alumni reported higher family income and rates of homeownership after graduating from the program.