Through the Parenting Education program, parents transform their homes into lifelong learning laboratories and become their child's first teachers starting from birth.
Participants attend classes during our 9-month annual school calendar.
To graduate they have to complete 150 hour evidence-based parenting program.
Parents receive instructional time in toy making, listen to community speakers and participate in interactive literacy activities and home visits.
Toy Making Class
Toy making teaches parents how to have fun and establish an educational connection with their children. It also helps the participants to connect with each other.
"AVANCE is the difference between before and now. It has given me the tools to better understand my daughter's needs and it showed me how to be a better mother."
Maribel Bautista, AVANCE graduate
Speakers
During our third hour of programming, community partners from other non-profit agencies are invited to provide our participants with information about the services that are found within their community.
Interactive Literacy Activity (ILA)
Parents and children meet for an activity that allows the growth of bonding and literacy through a fun project based on books that stimulate the vocabulary acquisition and inspire the love of reading and learning for both generations.
"AVANCE has opened my eyes to see things through the eyes of my children. It has allowed me to be a better mother by being active in the lives of my children."
Alicia Rodriguez, AVANCE graduate
Home Visits
Specialized visitors provide comments and assistance to enrolled parents on how to better interact with their children. All participants receive six home visits per year.
"AVANCE is a friendly hand that shows you how to be a better mother."
Juana Navarrete, AVANCE graduate
Focused on school preparation.

150 hours of instruction provided by early childhood teachers that follow an evidence-based curriculum.

The foundation that children need from birth to 3 years of age that prepares them to succeed in school.

The classrooms are divided by age: babies, small children and preschool.

Within each group, children can explore and learn through thematic centers.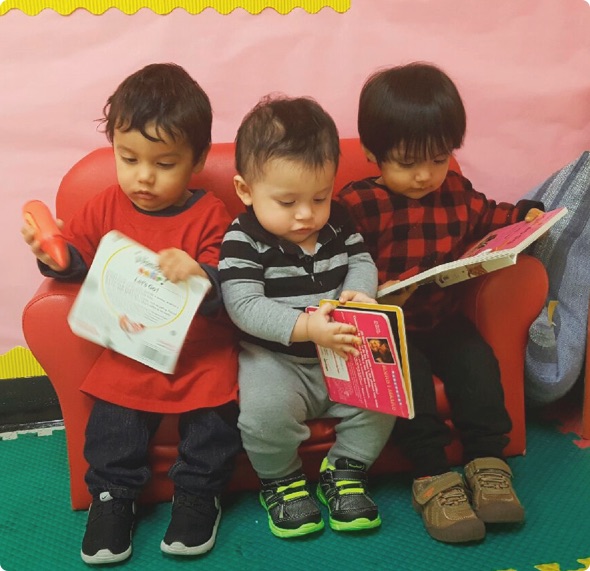 "My pre-kindergarten child had speech difficulties, I learned in AVANCE that I was Joel's most important teacher and that parenting is not only about satisfying a child's physical needs, but also about their emotional and social needs. By the end of the program, he spoke fluently and he was ready to start school ahead of his classmates. "
Adriana Paniagua, AVANCE graduate and currently working as an AVANCE Parent-Teacher Educator. Joel is a student at the University of North Texas.